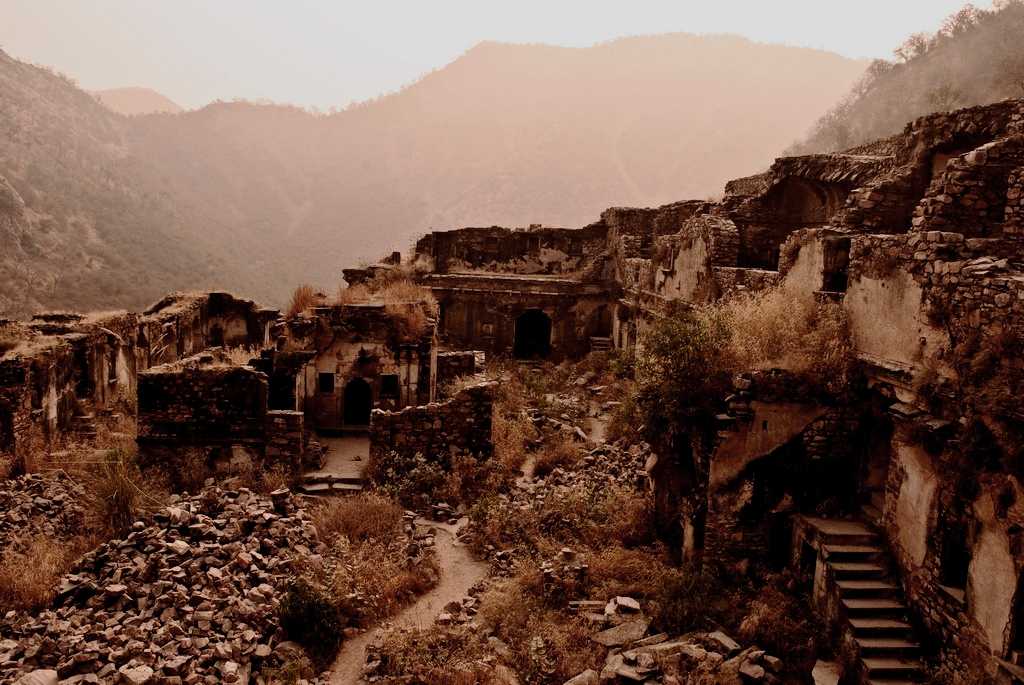 Bhangarh Fort.
The ghost town of
Bhangarh
is one of the scariest and spookiest place
you could possibly imagine, not to mention, one of the
most abandoned places in India
. Situated near a popular forest, this town is now slowly luring visitors from around the area, and country, for all the wrong reasons.
It should be noted that if you decide to visit this place after the sun has gone down, you won't be allowed to. In fact, there is a strict warning about how
dangerous
this place becomes after sunset.
The story which this town is well-known for tells the tale of a magician who fell in love
with the local princess of the area even though their match was impossible. Being quite the master of
dark
magic
, he decided to cast a spell on her to make her surrender to him. However, the princess learned of his plans and found a way to kill him. Before his death, however, the magician cast a dark spell on the palace which caused its doom.
People say that can hear eerie sounds from the fort at night and whoever has gone there are sunset hasn't made it alive. I don't know if they got an attack because they know it is a scary place or just panicked after getting lost there.
Despite Bhangarh Fort being regarded as one of the
most horror places in India
has been officially promoted as a
tourist destination
. However, once the night falls and the darkness takes over, this place becomes deserted, leaving it prey to the supposed 'supernatural'.
Mystery of Bhangarh
Fort
also featured on a TV show. It is rated as the top most spookiest place in India.