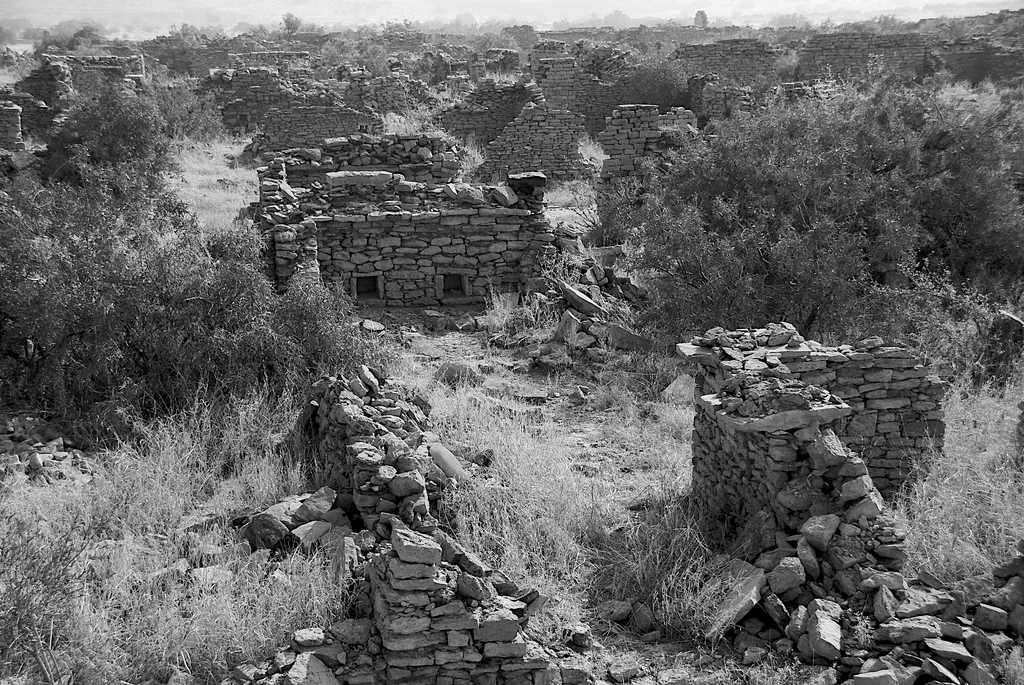 The village of Kuldhara, famous as a deserted ghost village that has been abandoned since 1800s. It is said to carry a curse of the villagers who vanished from there overnight, after having lived there for over 7 centuries. Since then, the place has been among the most haunted places in India and also treated as a tourist destination in India.
The village lies in ruins, established in 1291 by the Paliwal Brahmins, who were among the most prosperous clan and were famous for their business acumen and agricultural knowledge. It has been said that one night in 1825 all the people in Kuldhara and nearby 83 villages vanished in dark. All of a sudden and without any warning.
Tales about this mystery include the fact that Salim Singh, the minister of the state, once visited this village and fell in love with the beautiful daughter of chieftain wanting to marry her. The minister threatened the villagers by saying that if they did not marry the girl to him, he would levy huge taxes. The chief of the village along with those of adjoining villages decided to abandon and migrate elsewhere to protect the girl's honour. Nobody saw them leave nor did anyone figure where they went, they simply vanished. It is said that the villagers also cast a spell on the village as they left, cursing anyone who tried to inhabit the land.